"Chicago experimental electronic-pop duo Hobbyist are well suited to capture the anxiety that's been our constant companion since the first wave of the COVID-19 pandemic upended the world."  - Chicago Reader --- (Read review here)
"full of joy, dirt, rage and full-blooded rocknroll songs. Here's to a happy new year and the death of capitalism!" - The Quietus --- (Read review here)
"It's no wonder their genre is self-described "outsider rock," as it's pretty rare to encounter a band that can combine garage, jazz, post-rock, psych-weirdness, and electronica into a solid record." - Bust Magazine --- (Read review here)
Wie dem auch sei - dem brodelnden Gemisch von Hobbyist aus Chicago wohnt etwas Unbeschreibliches inne und genau daraus bezieht es seinen originären, kruden Reiz. - MPMBL
Stage Plot: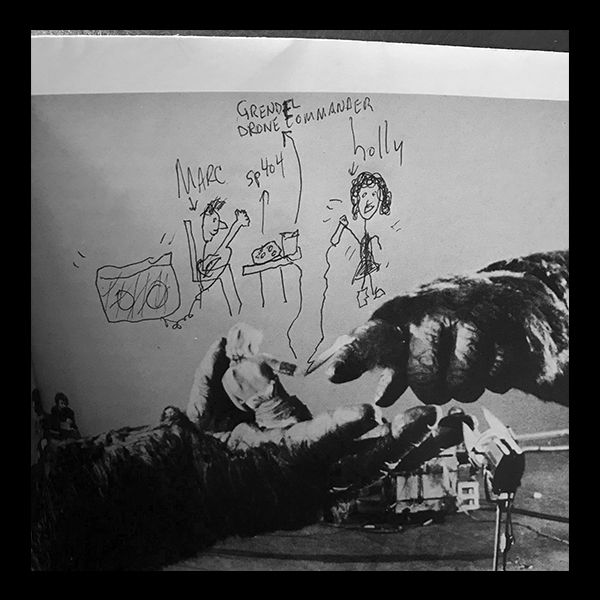 DAYTROTTER SESSION: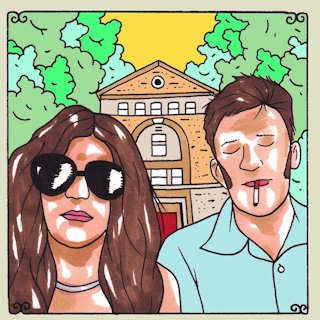 Booking / Letters of Rejection: hobbyistband@gmail.com.


The Biography of Hobbyist (2013- Present):
Hobbyist is Holly Prindle who sings and Marc Mozga who plays guitar, drum machines, drone machines, bass and melodica. Hobbyist was formed in 2013 in Chicago, Illinois, USA. The release of their self- titled debut album came that same year. The disc was recorded & mixed in 4 days by the wizard Bill Skibbe at his Key Club Recording in Benton Harbor, Michigan. May of that year also saw the release of the EP "Hobbyist in Dub"- featuring reggae bass master Dennis Bovell.
After playing numerous rock shows in their hometown of Chicago Holly went to live and sing in Goleniow, Poland with the experimental theatre group Teatr Brama, who specialize in community art and ancient pagan folk singing. Concurrently, Marc embedded himself for 3 years with a suburban Chicago family to film them raise their neuro- divergent son. The result was "Getting To First Grade"- an observational documentary produced, shot and edited by Marc which was completed in 2015.
The duo went on a short tour of the Northwest USA and Vancouver in late 2015. On a rainy night in Vancouver Marc proposed marriage to Holly and she accepted. The trip also led to a fruitful live to tape recording of the song "2244" at Dub Narcotic Studio in Olympia, Washington by Pual Krogh. In 2016 the song was released as a lathe cut 7" picture disc with all proceeds benefiting the Chicago Metropolitan Battered Women's Network. Early that same year Holly and Marc were wed in the lookout tower of a bridge house along the Chicago River.
In the month of January 2017 Hobbyist took up residence in Barcelona, Spain to work on material for a new album. Barcelona in the off season proved a surreal vantage point for Hobbyist to take in news from back home: A germaphobe ex- reality TV star was now president! These experiences inform their album "Sonic Cramps" recorded at Pallet Sound, Chicago. 
In August of 2018 Hobbyist traveled to Teatr Brama in Goleniow, Poland to teach youth songwriting workshops and perform at the Human Mosaic Festival, part of the EU's Caravan Next project. This project was partially funded by an Individual Artist Grant which Hobbyist received from the Department of Cultural Affairs and Special Events in Chicago.  
Hobbyist toured the USA in both directions in late 2018 and 2019 and made "THE STRANGE CURSE OF HOBBYIST" (see VIDs). 
A new EP entitled Side Fx came out in the Spring of 2020. It was recorded in their apartment on a phone during Chicago's Stay-at-home order. Halloween night saw the release of "Hobbyist Versus The Chlorinated Man" (see VIDs). A music video for the song NEON from Side Fx was released on December 11 in support of #saveourstages. In October 2022 Hobbyist welcomed a Grandmother into the home: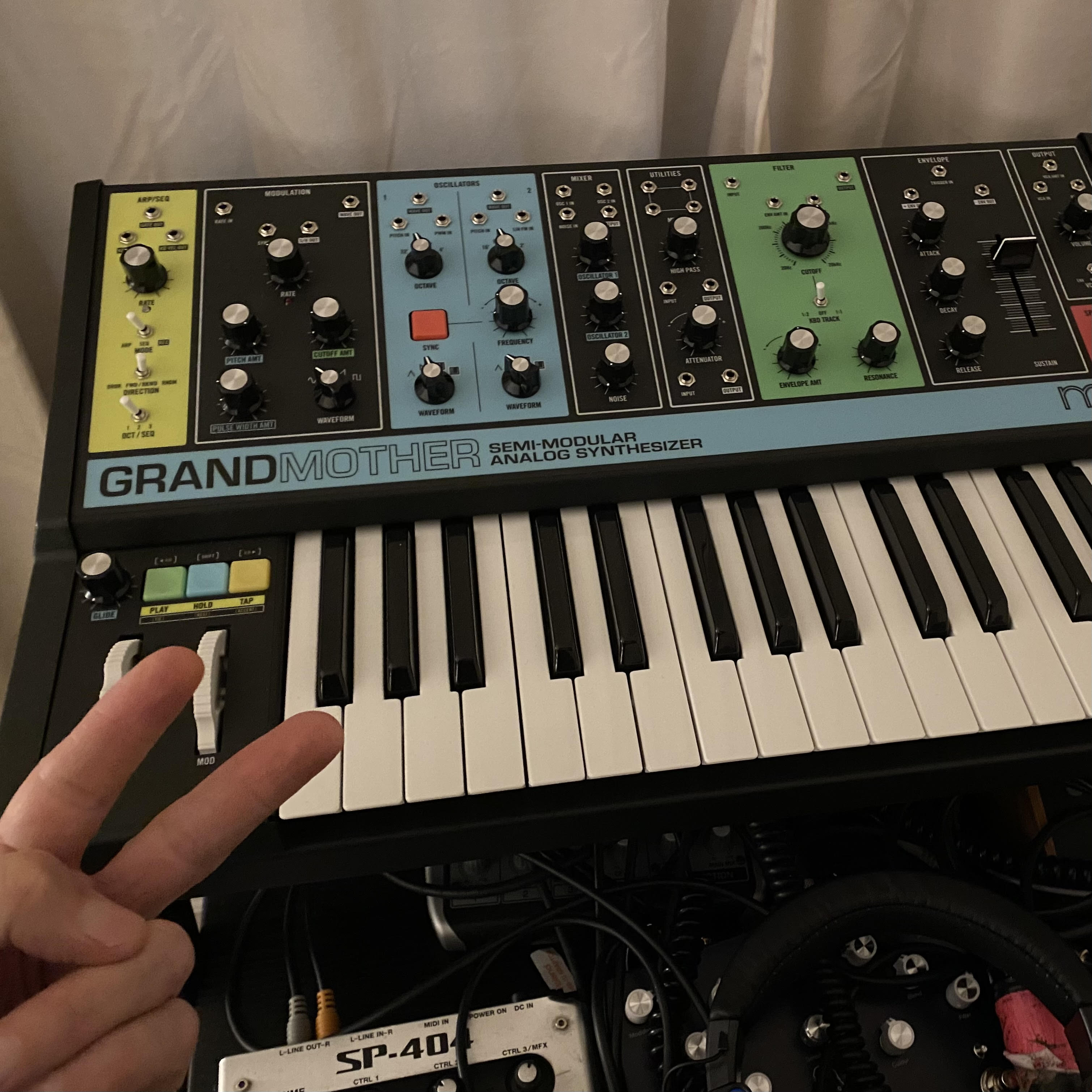 Hobbyist traveled back to Barcelona in January of 2023 to work on new material. A chance encounter with local artist Tere Recarens inspired the release 'Neon in Bcn' out 2.3.23.
Hobbyist is currently at work on a new full length recording to be released late 2023.